Chocolate Protein Muffins
by
These rich, chocolate-y muffins are full of protein, healthy fat, and nutrients without the blood-sugar imbalances you get from regular muffins made with wheat flour.
They are like brownies and you could even have one for breakfast (or two – who's counting?)
Who doesn't love chocolate for breakfast?
We hope you enjoy!
-Caitlin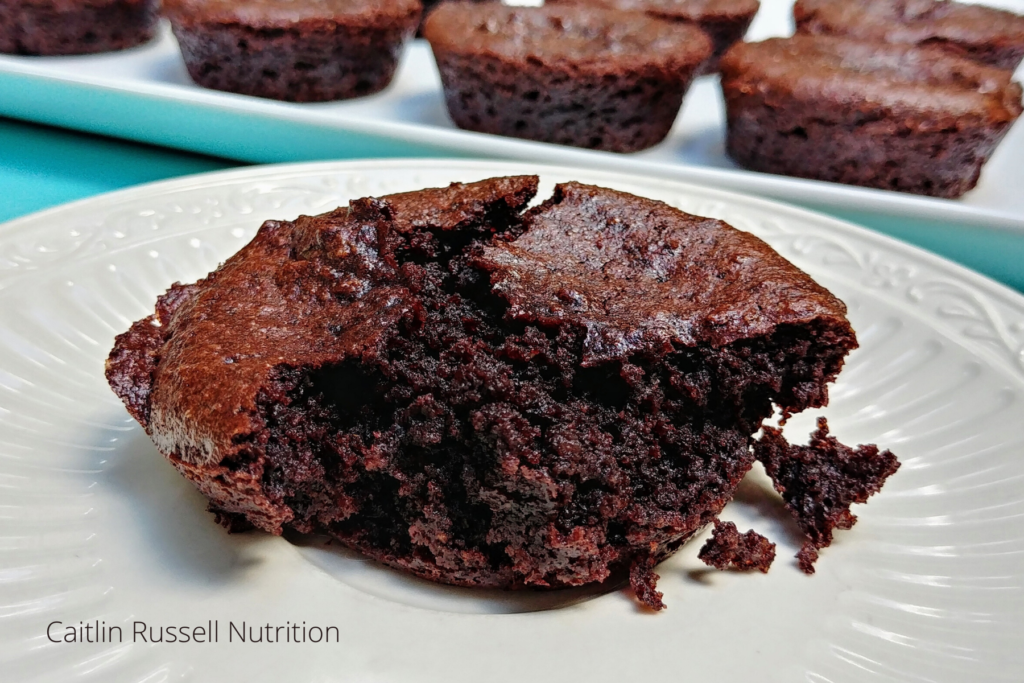 Chocolate Protein Muffins
Full of filling protein and chocolatey goodness
Ingredients
2

cup

almond flour

Bob's Red Mill https://www.bobsredmill.com  or any brand

1/4

cup

flaxseed meal

acts as egg replacer; can use 1 egg instead of flaxmeal

1/2

cup

protein powder

1/2

cup

cocoa powder

unsweet

1/4

tsp

salt

1/2

tsp

baking powder

1/4

tsp

cinnamon

ground

1/4

cup

melted butter or coconut oil

1/2

cup

milk

1/2

tsp

vanilla

1/4

cup

(optional) sugar

optional – taste batter before adding – you may not need if your protein powder was pre-sweetened
Instructions
Preheat oven to 375 degrees F.

Grease a muffin tin and set aside.

In a medium sized mixing bowl, combine dry ingredients.

Form a well in center of dry ingredients and pour in wet ingredients. Stir to combine. Batter will be sticky and thick.

Portion mixed batter into muffin tin.

Bake for 15-20 minutes, until firm to touch. Be careful not to burn.

Let cool on counter for 30 minutes. Place muffin tin in fridge for several hours; this makes it easier to take muffins out of muffin pan. If you don't use eggs, these muffins are very light and fragile right out of the oven.