3 Simple Steps to Eating Healthfully (No Matter How Busy You Are)
by
Wiped-out? Harried? Hectic? Stressed? Over-committed? Rushed? Burned-out?
Do any of these words describe how you felt over the past year? or how you feel right now?
Then you are like many others who feel it's nearly impossible to get it all done and eat healthfully at the same time.
I mean, don't we have to sacrifice our health for our busy lifestyle?
I say no.
Enter my…
3 Simple Steps to Eating Healthfully (No Matter How Busy You Are)
Whether it's work, the kids, volunteering, taking care of a sick relative, running a business – you name it – it can all take a toll on how well we take care of ourselves.
We all know we should focus on our own health so I'm here to show you a few ways to do just that.
No major life overhaul. Just 3 simple steps that can have a huge impact on your energy, how well you sleep, your mood, and ability to lose weight, if that's important to you.
And guess what? Chances are, life will continue to be stressful and full of unexpected events. So there's no time like the present to start implementing these steps so you're ready for what life has in store for you.
Life can be a bumpy ride so buckle up and let's go!
1. Stock Up on Frozen Foods
Yes! Frozen foods can be just as healthy as freshly-picked. Sometimes, frozen is even fresher because most foods are frozen just after they are picked or processed. The nutrients are locked in right after the harvest, allowing us to have nutritious foods that may not even be in season when we eat them.
All we need to do is heat and eat. Prepare just what you need and put the rest back in the freezer.
Sure, we may lose some nutrients when we freeze certain foods, but we need about 9 daily servings of vegetables and some fruit, too. So I think frozen produce is a great way to help us meet our nutrition goals.
Frozen foods are my go-to source for putting a quick meal together in no time. Vegetables and fruits give us our daily fiber for good digestion. They also provide us with vitamins and minerals such as vitamin C, B-6, folate, and vitamin A, as well as antioxidants to slow down the aging process.
So what are my favorite frozen foods? I always keep the following in my freezer:
Mirepoix (sautéed, pre-chopped carrots, celery, and onions are the base for 99% of my dinner meals – buy bags of this for a super-quick short-cut that saves you precious chopping time)
Greens (kale, spinach, and collards that sauté quickly to boost the nutrition of any meal)
Green beans (straight from frozen onto a baking sheet with some fat and salt, roasted = yum!)
Butternut squash (great filler to extend what you're making if you don't have enough protein)
Berries (create the most delicious smoothies at a fraction of the cost of retail establishments)
Pineapple (goes really well with shredded, slow-cooker pork – add the last hour of cooking)
Seafood (shrimp, cod, scallops, and salmon seasoned and baked straight from frozen = delish!)
Burgers (pre-made grass-fed beef and turkey burgers are featured weekly at my house; broil and you're done)
Bonus Tip! Make your own bags of frozen veggies and fruits. If you're like me and you hate to throw away fresh produce, toss it in a baggie before it goes bad, label it, seal it well, and freeze it – reduce food waste AND your food bill.
2. Put Your Slow-Cooker/Pressure-Cooker to Work
After a busy day, there is nothing like the smell of a nourishing, home-cooked meal in your slow-cooker when you come home. In the morning, simply add some fat, a protein, some vegetables, and your favorite seasonings to your slow-cooker and you're about 6 hours away from a delicious feast. On the stove, you can quickly cook a complex carb like quinoa or buckwheat (actually a grass, not wheat!) and you are all set for dinner.
Instant Pot
I'm just getting the hang of using my new Instant Pot pressure cooker I got for Christmas but so far, I love it! You can actually cook a whole chicken in about 25 minutes, depending on the size. (the Instant Pot even browns it first, too!) So if you forgot to start cooking something in the morning using your slow-cooker, then your pressure cooker can save the day. (or save dinner!)
Here are some of my favorite recipes so far (I haven't had time to develop my own pressure cooker recipes yet!):
A pressure cooker can be a real game-changer when it comes to creating quick, healthy, tasty meals in less than 30 minutes. Do you have one yet?
Bonus Tip! I always cook more than what we could eat in a meal and use sealable food containers to pack up and freeze leftovers for easy lunch options. Cook once and eat twice!
3. Healthy Snacks Save the Day
Even with all the planning in the world, you're bound to be caught hungry and hours away from a nutritious meal occasionally. (You remembered to turn on the slow-cooker, right?)
Enter SNACKS.
Just like for meals, I try to make my snacks balanced with protein, fat, and fiber. Snacking can get tricky if you fall for the quick and easy route like what is found in most vending machines.
Chips, cookies, refined flour crackers, and candy aren't the kind of snacks I'm talking about.
Some of my favorite snacks are simple and mostly unprocessed:
Banana with nut butter
Rolled deli turkey with celery
Hummus with carrots
Dark chocolate and almonds (chocolate has antioxidants ya' know!)
An apple and macadamia nuts
Kind bar
Roasted garbanzo beans and a hardboiled egg
A smoothie (1/2 a usual serving)
Warmed broth in a mug with some whole grain crackers
Endive leaves stuffed with chicken salad
Kale chips seasoned with nutritional yeast
Nitrate-free jerky and some bell pepper slices
What about you?
What are your favorite snacks that don't involve a vending machine?
I hope this post was helpful for you. I truly live by these 3 simple steps not only keep me and my family healthy but also to save my sanity.
Here's to healthy eating no matter how busy you are!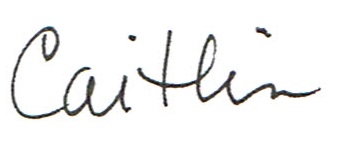 -Caitlin Russell MS RDN CLT